513-318-4601
Serving Cincinnati and Tri-State Since 2001
1054 MONROE RD., SUITE 102 LEBANON, OH 45036
BOB TIMBERLAKE® COLLECTION
Amarr Steel Garage Doors

Amarr offers a total of 300+ residential garage door designs to fit your style and complement your home. Our residential garage doors are available in 3 different materials and 3 different constructions for increasing levels of energy efficiency.
Open up to a new way of thinking. The garage. It's more than a way in, or a way out. Inside it's a parking lot, a gym, a workshop. Outside, it's an extension of your home. A reflection of your personality, of your individuality. Whether you prefer steel, recycled wood composite, wood, or ornamental iron designs, it's time to rethink what a garage door is, or can be.
BOB TIMBERLAKE® COLLECTION
Some call it staring. Others, admiring. Either way, you'll see a lot of that on your street. With a Bob Timberlake door, people can't help it. All five styles reflect the rural, rustic artistry that comes across in all of Bob Timberlake's unique designs. They are strong, stylish, casually elegant, and worth a second look. Maybe even a third.

Davidson with Seeded Glass

Claremont with Seeded Glass

Franklin with Seeded Glass
Call Locally for Northern Kentucky and Cincinnati Garage Door Service:
513-318-4601
Call Locally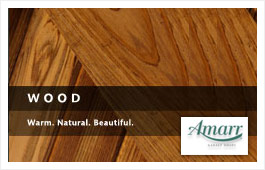 Openings Sculptured in Wood
Signature looks, distinctive architectural focus. Amarr elevates your choices with classic wood doors. Whether you prefer the artistic expressions of Bob Timberlake, the inspired designs of the Biltmore Estate, or you want to create your one-of-a-kind masterpiece.