(513) 318-4601
Serving Cincinnati and Tri-State Since 2001
1054 MONROE RD., SUITE 102 LEBANON, OH 45036
Carriage House Collection

Tough. Dependable. Long-Lasting. Few doors in your home get more use than your garage door—it truly is the biggest door in your house.
More than any other door, it needs to work dependably and stand up to the elements for years on end. Built to meet these challenges—and look good doing it—C.H.I. garage doors give you a wide range of options that fit your home's individuality and help you maintain your investment in it.
5290
Recessed Panel Carriage House Sandwich Doors
The 5290 doors are designed and built by some of the best craftsmen in the country. The wide variety of designs available with this model offer numerous looks that will add charm to your home for years to come. With the multiple options including designer inserts, glass variations, and external hardware it is easy to customize this door to acquire that unique design you have been looking for. The foremost beauty of this door is in its construction. An all-metal exterior is used on the panels as well as the overlays to ensure years of worry free maintenance. This coupled with the unique look of a true wood panel door will certainly make this premium door an easy selection.
5291

8′ wide

9′ wide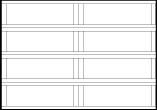 10′ wide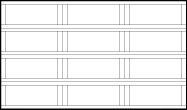 12′ wide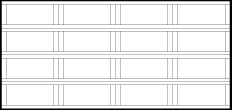 15′ wide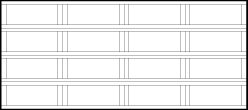 16′ wide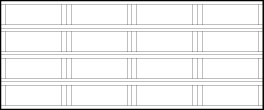 17′ wide

18′ wide
5292

8′ wide

9′ wide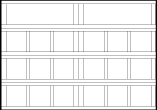 10′ wide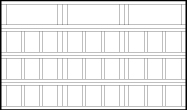 12′ wide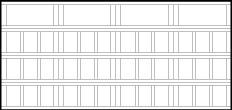 15′ wide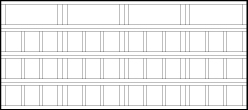 16′ wide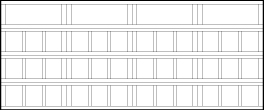 17′ wide

18′ wide
5293

8′ wide

9′ wide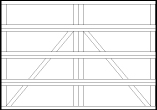 10′ wide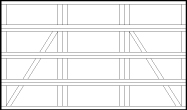 12′ wide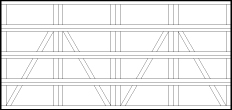 15′ wide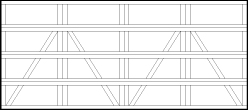 16′ wide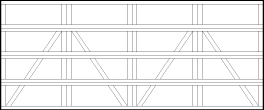 17′ wide

18′ wide
5294

8′ wide

9′ wide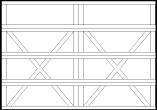 10′ wide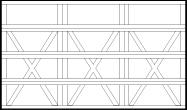 12′ wide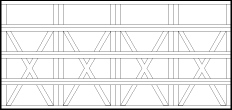 15′ wide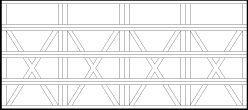 16′ wide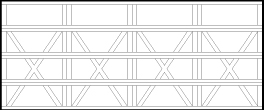 17′ wide

18′ wide
AVAILABLE COLORS

WHITE

ALMOND

SANDSTONE

BROWN
WINDOW INSERTS

2-2 Piece Arched Stockton

4 Piece Arched Stockton

Stockton

Madison

2-2 Piece Arched Madison

4-Piece Arched Madison

Cascade
HANDLES

Standard

Wrought Iron
HINGES

Standard

Wrought Iron
DESIGNER LITES
All Designer Lites are either transparent or semi-transparent.

Plain

Glue Chip
Call Locally for Northern Kentucky and Cincinnati Garage Door Service:
513-318-4601
Call Locally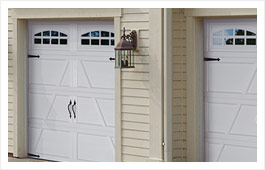 C.H.I. Overhead Doors
Carriage House Collection
Technical Data
Door sections are formed from 25-gauge exterior and 27-gauge interior galvanized draw quality steel
Double-sided steel doors are 2″ thick
Extra-heavy paint system consists of .25 mil. primer with rust inhibitor and a .75 mil. coating of baked-on polyester paint in your choice of white, almond or sandstone
Optional glass is available in clear glass or glue chip pattern
Custom designed springs for smooth operation and easy lifting
High-density polyurethane injected core
Section joints are roll-formed into a tongue-and-groove design which produces a superior weather seal
White, powder-coated hardware is available as an option
Bottom weather seal utilizes an aluminum retainer and extruded virgin vinyl
Exterior decorative hardware includes 4 hinges, 2 handles and pop rivets for mounting to face
Long-lasting durable rollers assure consistent, efficient operation
R-value 9.60*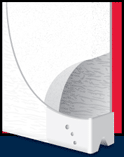 Door Insulation
Steel skins are roll-formed into a tongue and groove, then urethane insulation is injected, producing a superior weather seal.
5290
R-value – 9.60*
*Calculated in accordance with ASHRAE standard formulas