513-318-4601
Serving Cincinnati and Tri-State Since 2001
1054 MONROE RD., SUITE 102 LEBANON, OH 45036
8550 - Elite Series® DC Battery Backup Belt Drive
Chamberlain LiftMaster Professional 8550 Opener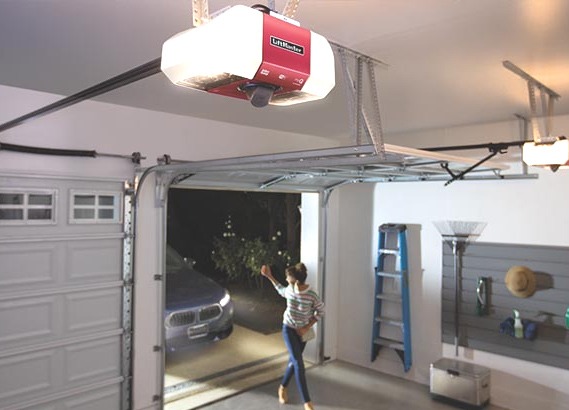 Garage Door Experts of Cincinnati has chosen industry leader Chamberlain LiftMaster as its exclusive garage door opener manufacturer. Liftmaster is rated #1 by Consumer Reports!
When choosing a particular garage door opener, note that there are 4 different types:
Belt Drive Openers
Chain Drive Openers
Jackshaft Openers
Chain Drive Openers
Call Locally for Northern Kentucky and Cincinnati Garage Door Service:
513-318-4601
Call Locally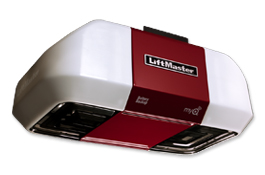 8550 – Elite Series® DC Battery Backup Belt Drive
Take convenience and safety to a whole new level with the LiftMaster® 8550. The reliable, integrated Battery Backup System guarantees access in and out of your garage, even when the power is out. The safety and security features will continue to operate as well, ensuring your family is protected in a power failure. The opener is also equipped with built-in MyQ™ technology, enabling you to close your garage door or turn lights on or off using a smartphone or computer – from anywhere in the world. And because it features soft start and slow stop to reduce noise when it operates, it is perfect for homes with a room above the garage.
The Smart Garage Door Opener® lets you electronically program security codes from the Smart Control Panel or the powerhead
Meets all UL325 requirments
Equipped with MyQ™ technology that lets you monitor and control your garage door and house lights remotely by using a computer or smartphone (LiftMaster Internet Gateway™ accessory required)
Timer-to-Close feature allows the door to automatically close after a pre-programmed number of minutes
Auto-force feature constantly monitors garage door system and adjusts forces to temperature fluctuations, floor height, and door track movement
Enclosed gear case provides continous lubrication for longer life and smoother operation
A 6-foot power cord makes connecting to a power source easier than ever
Whole-garage lighting with adjustable light time delay; compatible with CFL bulbs
Energy-efficient operation consumes up to 75% less power in standby mode
SAFETY & SECURITY FEATURES
The Protector System® safety sensors project an invisible light beam across the garage door opening and automatically reverse the door if anything interrupts the beam while the door is going down
Sensing technology will stop the door from closing if contact is made with a person or object
Opener light turns on automatically when The Protector System's infared beam is broken
Security+2.0™ rolling code technology eliminates frequency interference and assures a new code is sent every time the remote control is used
Alert-2-Close warning system provides audible and visual warnings that the garage door is about to close when using the Timer-to-Close or remote closing features
Patented PosiLock® system ensures the door remains securely locked when the garage door is closed
Manual release handle in case of power failure
WARRANTY
5-year parts warranty
1-year warranty on Battery Backup Battery
Lifetime motor and belt warranty
To reduce the risk of injury to persons – When the LiftMaster Internet Gateway™ is used with garage door openers, the operator must be installed with sectional doors.